Digital Patient Intake
Digital patient intake refers to the process of collecting relevant information from both new and returning patients before their appointment. This includes capturing demographics, clinical data, insurance details, payments, consent forms, and even clinical screeners & assessments.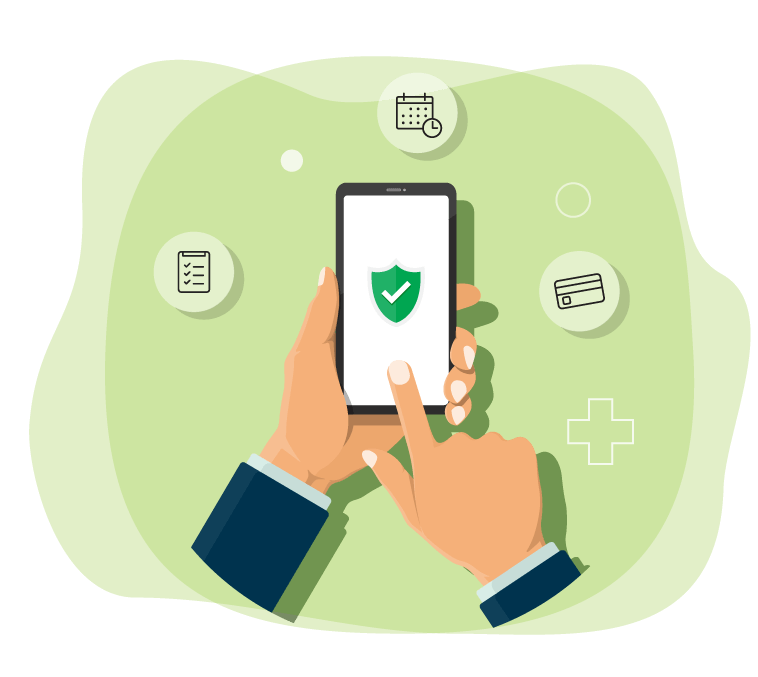 How does a Traditional Patient Intake Work?
Traditionally, patient intake relies heavily on paper and pen. The intake process starts once the patient reaches the practice for the appointment. The patient sits in the waiting room to complete the intake forms on a clipboard. They complete a myriad of forms and sign consents.
Once the forms are completed, the staff reviews the data. They verify patient eligibility, typically by calling the payor. The staff confirms the data and manually enters the information from the forms into the EHR or PM. The forms completed by the patients are scanned and indexed. The physical copies are kept in storage and destroyed after a certain time as per the practice's policies.
Challenges of a Manual Patient Intake
1. Longer wait times
Manual patient intake puts pressure on the patients who are already anxious about waiting in a crowded lobby while dealing with their health conditions. They are compelled to write down pages of intake data and wait for the staff to input the information into the EHR. Such manual dependencies can delay check-in and increase wait times. With 30% of patients leaving a doctor's appointment due to long wait times, practices can risk losing patients and potential revenue opportunities.
2. Staff burnout
A paper-based process demands the staff to perform a line of time-consuming, repetitive clerical work. This includes mailing paperwork, updating the data collected via intake forms into the EHR, and manually duplicating, scanning, and printing packets of forms. With 90% of physicians reportedly seeing 11 or more patients per day, the amount of paperwork that falls upon the medical administrators is enormous. No wonder why 68% of front office staff experience stress1.
3. Operational inefficiencies
With manual intake, data duplication is rather high. The staff has to copy information from paper to different systems constantly. In such cases, the probability of human error is larger and data inaccuracies can cost considerably. In fact, 61% of claim denials are caused due to simple demographics or technical errors. Also, since the staff is involved in such manual efforts, they are unable to focus on patient-centric duties. For instance, 22% of the physicians' time is spent on non-clinical paperwork2. All these factors have a direct impact on patient satisfaction.
4. Rising costs
Minimizing expenses is one of the top six challenges faced by healthcare administrators. With 3% of a practice's annual revenue spent on paper, the traditional intake process is quite expensive. Manual patient intake adds to the financial burden due to the cost of paper, postage, and duplication. Besides, the investment in workforce and storage required to run this paper-based process is relatively high.
Why Should You Switch to Digital Patient Intake?
Automating your patient intake workflow can help you address the challenges of a traditional system and deliver higher efficiency and financial returns.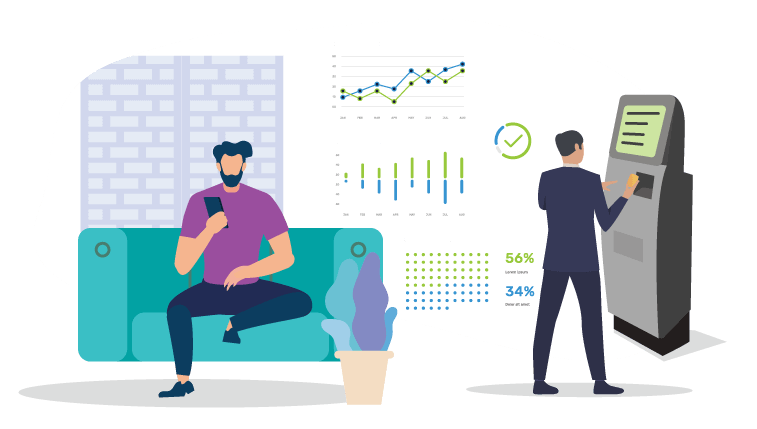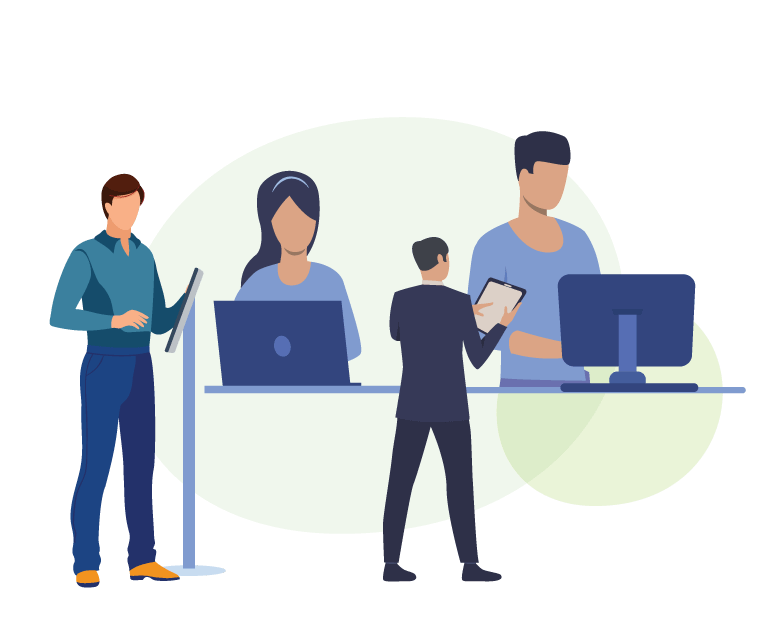 Improve patient experience
Modern-day consumers are used to digital convenience. And when the same level of ease is available in accessing healthcare, improving the patient experience becomes easier. This was proven by a recent survey where 93% of consumers say that they expect practices to use digital tools when interacting with them, including the intake process.
A digital patient intake software enhances the patient experience by:
Offering versatile and flexible check-in options such as remote mobile pre-registration, and at-facility self-service options
Pre-populating existing information on the forms and thus eliminating redundant data entry
Presenting only appointment-related forms and questions to the patients
Allowing practices with a large non-English population to set up forms in multiple languages, making it easier for non-English speaking patients
Read more about how Mercer Bucks Orthopedics reduced patient wait times by 50% by modernizing their patient intake.
Enhance staff productivity
A traditional process has the staff prepping intake forms, scanning documents, and performing other clerical duties while managing the patient flow. A digital patient intake platform automates the check-in workflow to minimize manual efforts drastically, thereby improving staff productivity. With more time on their hands, the staff can focus on patient-centric duties and deliver quality care.
Read more about how the clinical staff at Memphis Neurology saved close to 10 minutes per patient as they no longer had to capture the patient data manually from the encounter forms.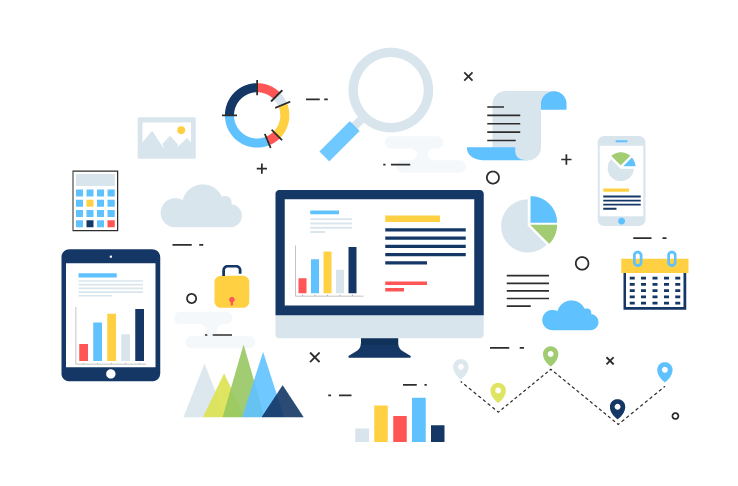 Strengthen clinical and operational efficiency
During a traditional intake process, the staff has to update and duplicate patient data manually. In such cases, the probability of data inaccuracies is higher. Also, staff hand-offs can become an increasing burden that eats away your operational efficiency, and ultimately, your patient experience.
A digital patient intake software seamlessly integrates with the EHR or PM system, allowing the automated check-in workflow to synchronize with the rest of the clinical process. With connected workflows, your organization can achieve better efficiency.
Eliminates manual data entry as the patient check-in data gets automatically updated into the EHR
Automated data capture ensures data accuracy
From the front desk, medical administrators, to providers, everyone can access necessary data without time-consuming hand-offs
Read the success story of Orthopaedic Medical Group of Tampa Bay and how they were able to accommodate an additional 10-15 patients per day due to faster check-in and seamless process.
Increase payment collection
Did you know that 61% of patients would consider switching providers for a better payment experience? With 30% of the healthcare bill being paid by the patients, it is only right to address patient expectations.
An automated patient intake platform provides the right digital patient payment tools to collect co-pays and balances promptly. Practices can collect payments using online options like website, credit/debit cards, and card swipe devices. And what's more, payment options can be leveraged to collect payments anytime in the care journey, i.e., before or after the service.
Read how Premier Surgical Associates saw a significant 30% increase in payment collection by adopting a digital intake solution.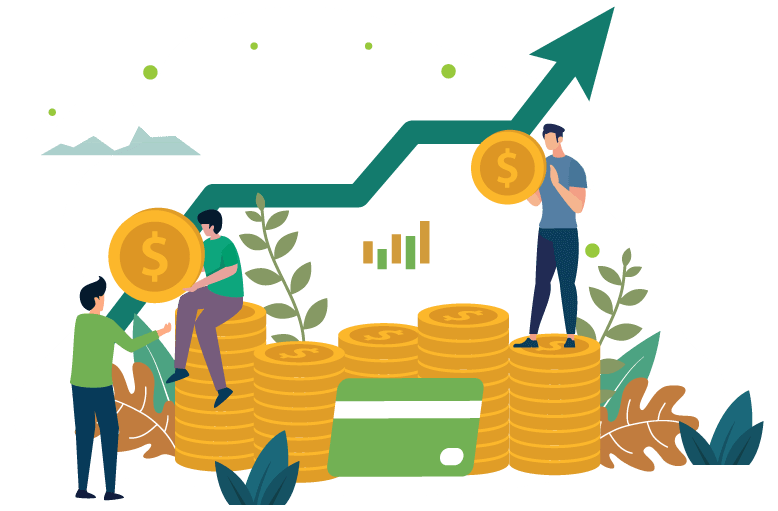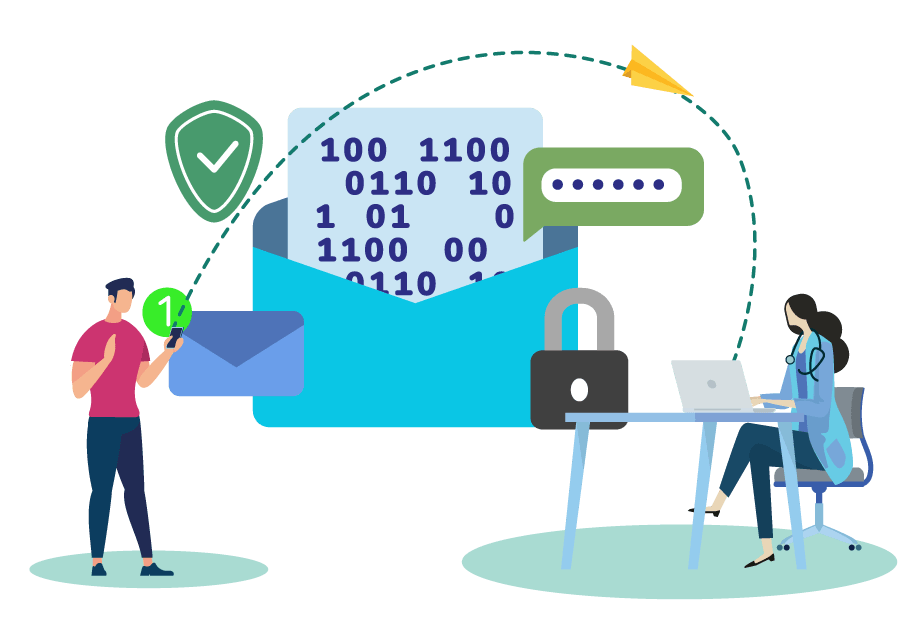 Build better patient communication
In a traditional setting, the front office staff has to make and answer large volumes of phone calls to address patient queries and collect information. This can be extremely taxing. And with 87% of adults preferring to ignore phone calls from unknown numbers, the traditional medium isn't as effective as before.
Using a digital patient intake solution, practices can implement modern, digital channels to address gaps in communication. Broadcast messaging is an effective channel to promote timely information on a large scale. Patient communication tools like automated appointment and payment reminders can also help minimize no-shows and increase payment collections without the effort of manual work and phone calls.
Read more to know how a leading surgical practice leveraged automated appointment reminders to minimize no-shows.