Integration with athenahealth
CheckinAsyst has a bi-directional interface with athenahealth. Discrete clinical data and payment collection information, taken at the Point of Service (POS), is collected and sent back to athenahealth. This helps in streamlining and expediting the patient intake process.
Below is a standard workflow of how CheckinAsyst works with athenahealth. This can be customized for your organization's unique needs.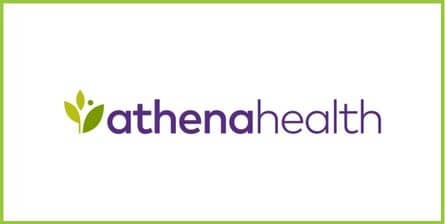 About athenahealth
In 2019, a new athenahealth was formed, bringing together two companies with decades of experience in healthcare technology: athenahealth, Inc. and Virence Health. The combined technology, insight, expertise, and customer base give us a vast, nationwide footprint. That's why athenahealth is uniquely positioned to unlock and understand healthcare data from across the nation.
Through the expansion of it's revenue cycle management, clinical record, and patient engagement services, and the opening of our network to other partners, care settings, and providers, athenahealth seeks out — and eliminates — obstacles to a smarter healthcare experience.
CheckinAsyst is compatible with:
athenaPracticeTM
athenaFlowTM
athenaIDXTM for Group Management