Patient Communication
Connect, engage, and build better patient relationships with CheckinAsyst's HIPAA-compliant, secured patient communication tools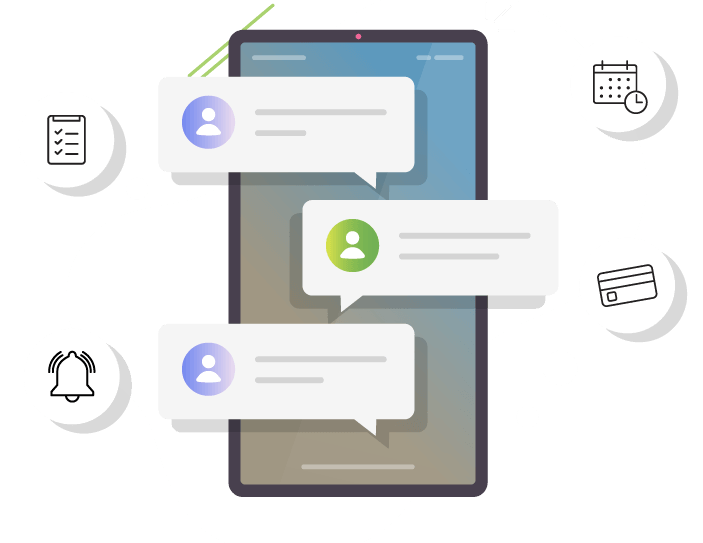 Do More with Automated Reminders
CheckinAsyst's patient communication platform is here to ensure missed appointments and bad debts never impact your practice. With our appointment and payment reminders, replace phone calls and ineffective manual schedules to minimize no-shows and increase payment collections.
Build Better Engagement with Secure Chat
CheckinAsyst introduces a simple way to enable two-way patient-provider communication, all without the hassles of an additional platform. With our HIPAA-compliant secure chat, anyone can start a conversation – be it your patients or staff. Make communication hassle-free and improve patient satisfaction across the care journey with our patient communication solution.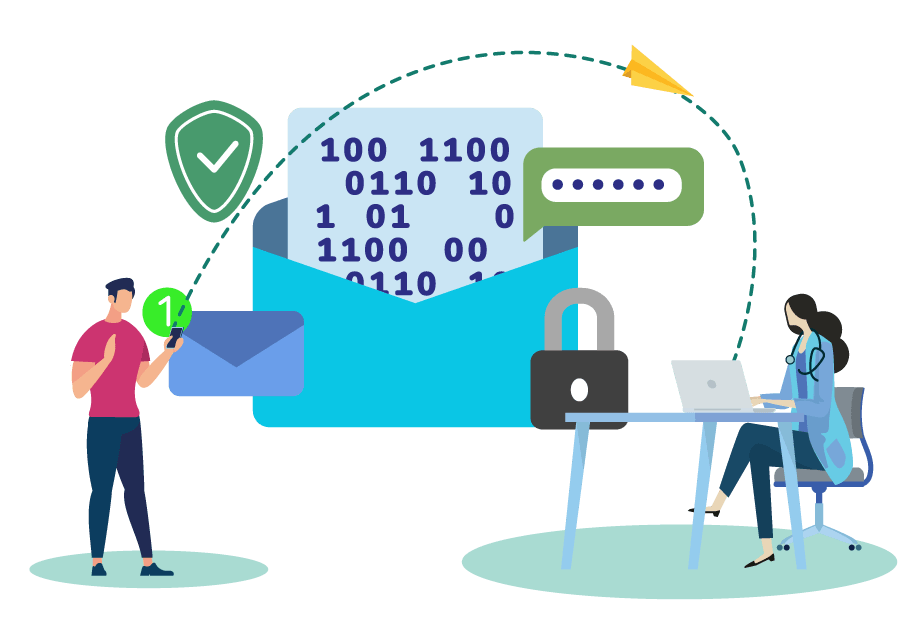 Ensure Timely Communication with Patient Broadcast
With CheckinAsyst's patient broadcasts, reaching your target audience will no longer be a tiring, time-consuming process for your staff. Set up patient communication for everything from appointment delays, office closure due to weather, new services, and other updates to a large segment of patients in the shortest time.
01.
Upload patient list or target based on population, providers, appointment type
02.
Choose your patient broadcast channel – email, SMS or both
03.
See the preview & send automated or on-demand announcements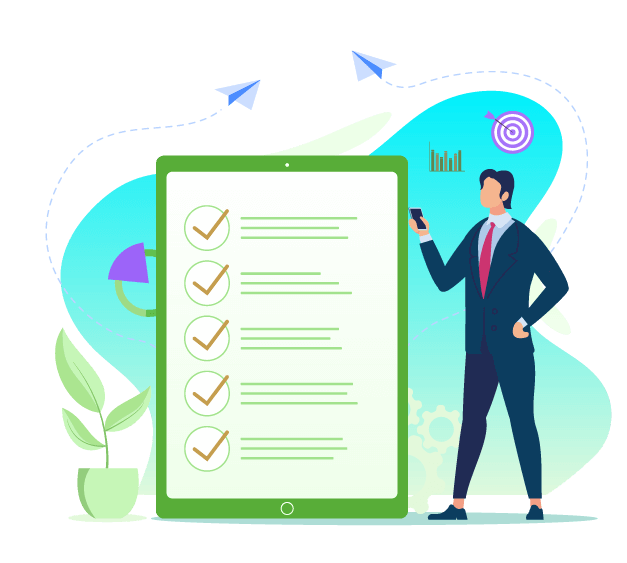 Simplify Patient Surveys to Capture Data Easily
Leverage our automated and customizable patient satisfaction surveys to quantify patient experience and introduce improvement programs. Generate surveys specific to location, provider, or organization to understand patient perception, build loyalty, and manage practice reputation.